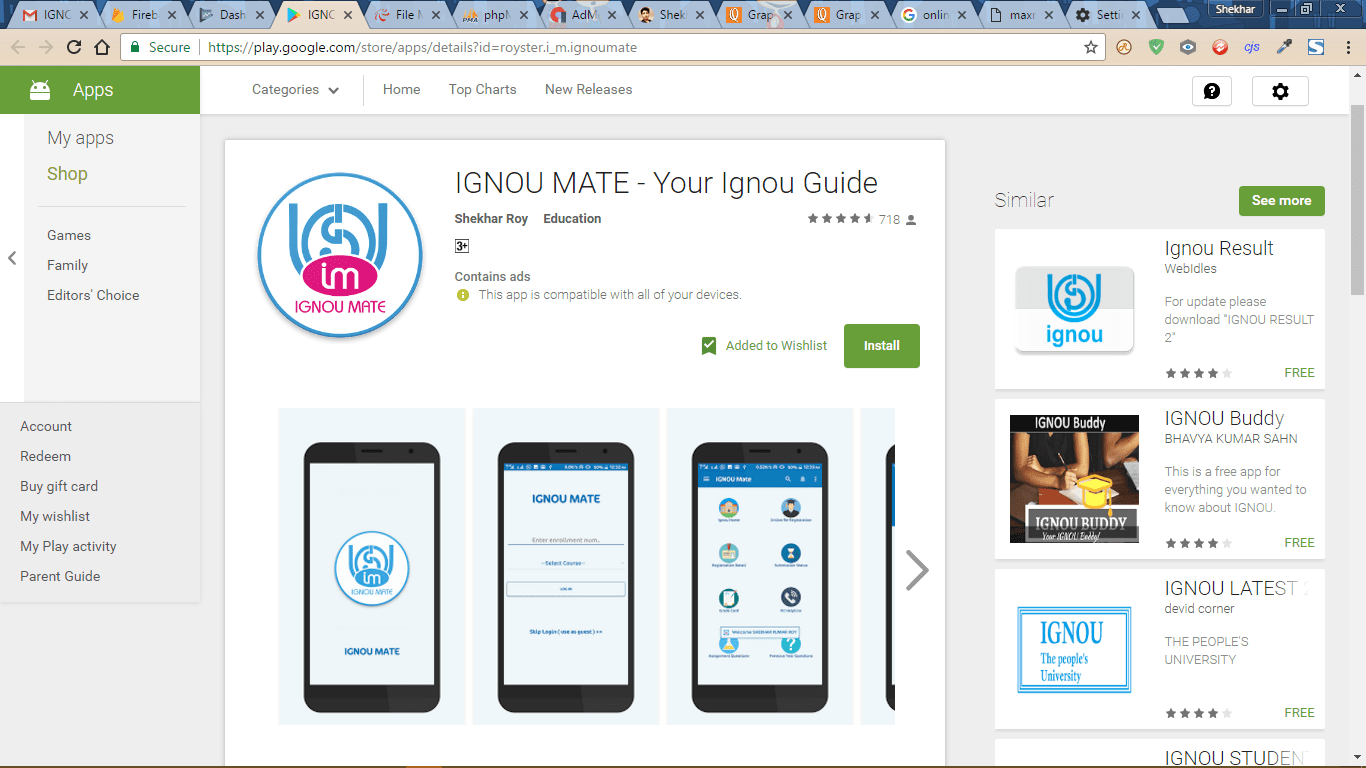 IGNOU MATE : Your Ignou Guide
Application
IGNOU MATE : Your Ignou Guide is very handy and feature packed android application which allows user to get all the academic informations, queries, news and updates about latest IGNOU events in a blink of time without any hassle. It serve information to each and every student in very unique and personalised manner.
Being extremly easy to use the application is boon for the IGNOU students from diverse culture,background and pursuing different programmes as it doesn't require any special technical skills to use the application.Thus it is extremely popular among students and saves a lot of time and efforts.
Within 120 days of launch on google play store it has gained Top Spot & received love and support of approx 25,000 students.